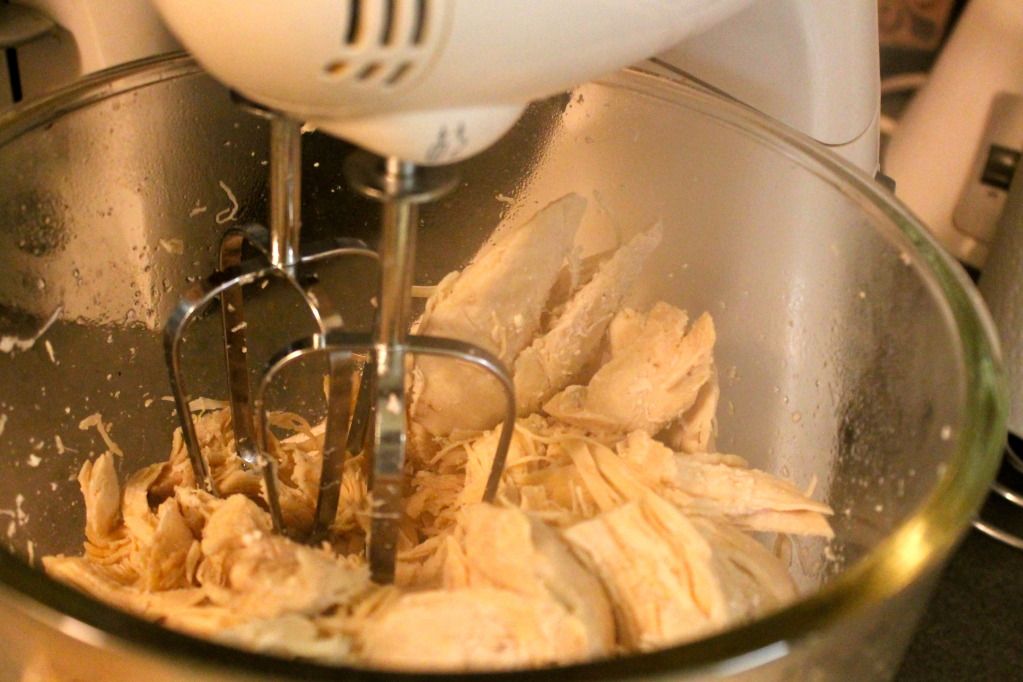 I read on pinterest (follow me HERE) the other day that you could shred chicken in a kitchen aid mixer, with the paddles attached. It annoyed me! You see, I've been eyeballing kitchenaids for a long time now but REFUSE to spend that kind of money when really I want it for the breakmaker attachment and because according to a lot of people, you simply can not cook without a kitchen aid.
I jump for joy when I find blogs that DO NOT OWN a kitchen aid mixer!
So anyway, I decided to try this in my normal stand up mixer and it worked wonderfully!
I didn't have to wait for the chicken to cool to shred it, I didn't have to stand there forever shredding it, I just dumped it in and turned it up to a medium and helped spin the bowl.
I'm quite content.
So, next time you go to shred yourself some chicken, keep in mind that you can totally use your mixer.
Next time, I'm going to try to use a handheld and see if that has the same end result.