Happy Monday, guys!
This weekend we attended a birthday party and that was about it.
David had to work all weekend, the weather was gloom and doom so we just kind of hung around the house playing games, reading books, cuddling up and eating ice cream.
Sunday afternoon the sun decided to shine and my three bittles enjoyed some fresh air in the backyard. Mud puddles and dirty water made for TONS of fun. Even Baby Owen joined in the mess. It was hilarious!
In other news, for those curious Lucy and Bo are best friends. I mean they play NONstop. Bo loves her. She loves him. It's pretty cute. Seeing Bo play with her makes me that much more glad we rescued her. He was pretty lonely with David working so much.
That's about all I've got for you today….
JUST KIDDING!
Look!!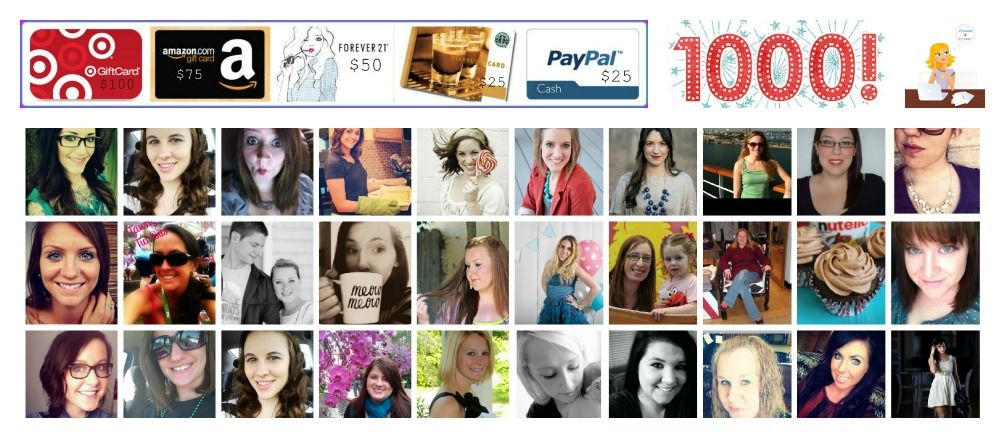 My Three Bittles hit 1,000 followers a bit ago.
I want to thank you all so much, SO much!
And a special thanks to these lovely ladies for helping me celebrate!
$100 Target gift card.
$75 Amazon gift card.
$50 Forever 21 gift card.
$25 Starbucks gift card.
$25 Paypal cash.
These lovely ladies.
Bam!
Need I say more?!