This week's is pretty simple but I love it non the less.

I've seen this all over Pinterest.
And I love it! It adds just a pop of color to the front of your house. It's just cute!
You'll need spray paint and a doormat. Easy peasy!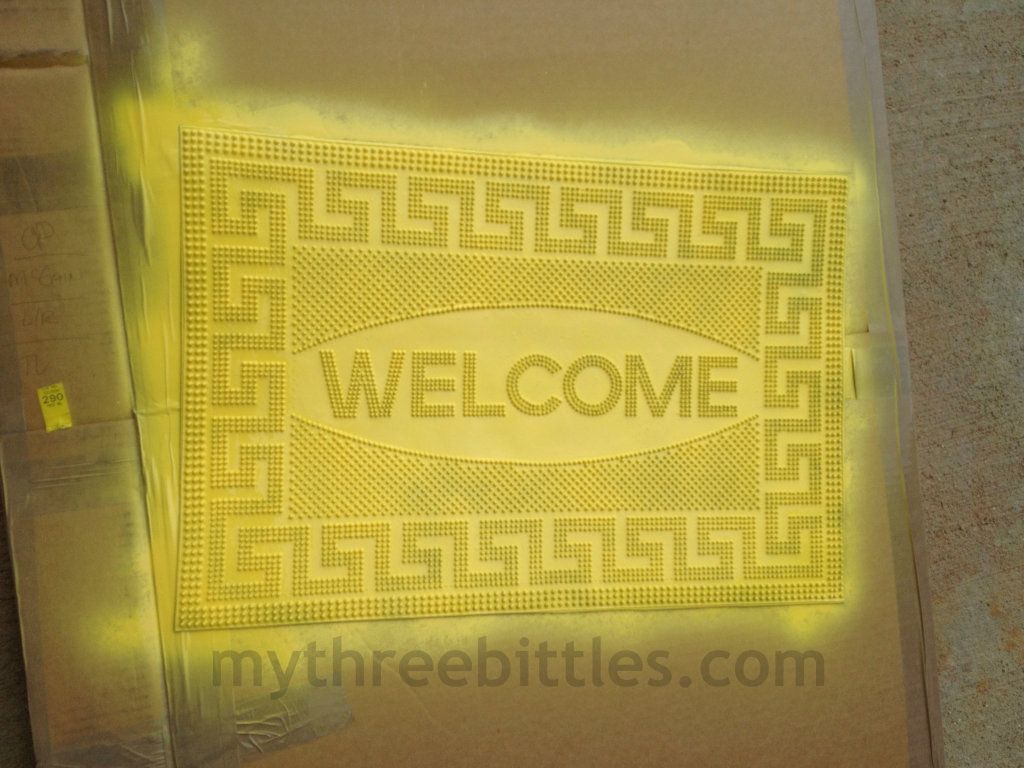 Tada!!
I forgot to take a picture of it in front of my door, but it's super cute.
Trust me.
Now, show us your awesome projects!!