The kids' rooms.
These are old pictures–like when we first started setting them up.
I should eventually head upstairs and take new ones but every time I go upstairs, it's for a purpose so I forget that I should go take pictures.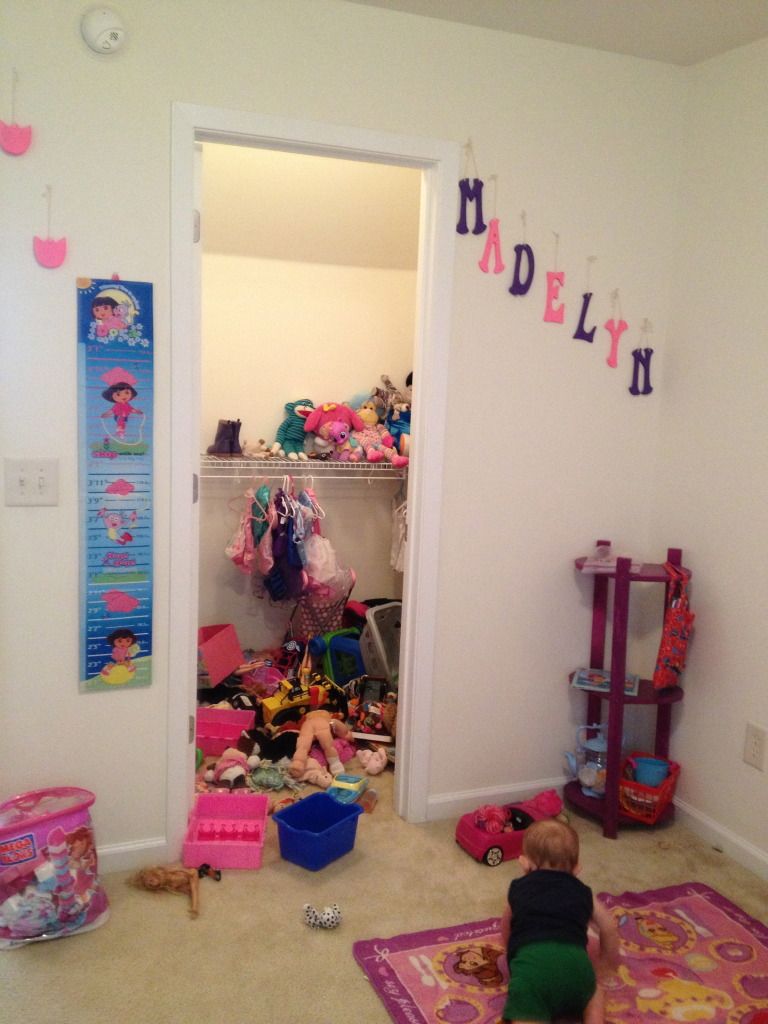 I painted the letters and little tulips while pregnant with her.
David drilled the holes in them for me.
The purple heart shelf thing in the corner-I picked it up for like $5 and spray painted it purple per Maddie's request.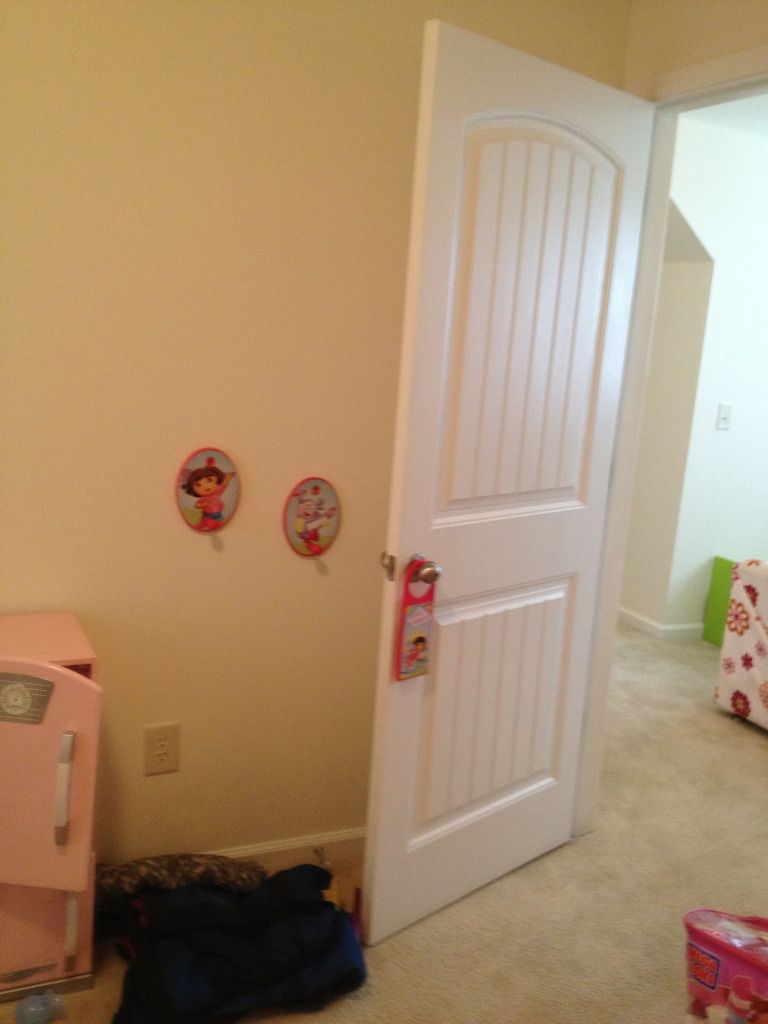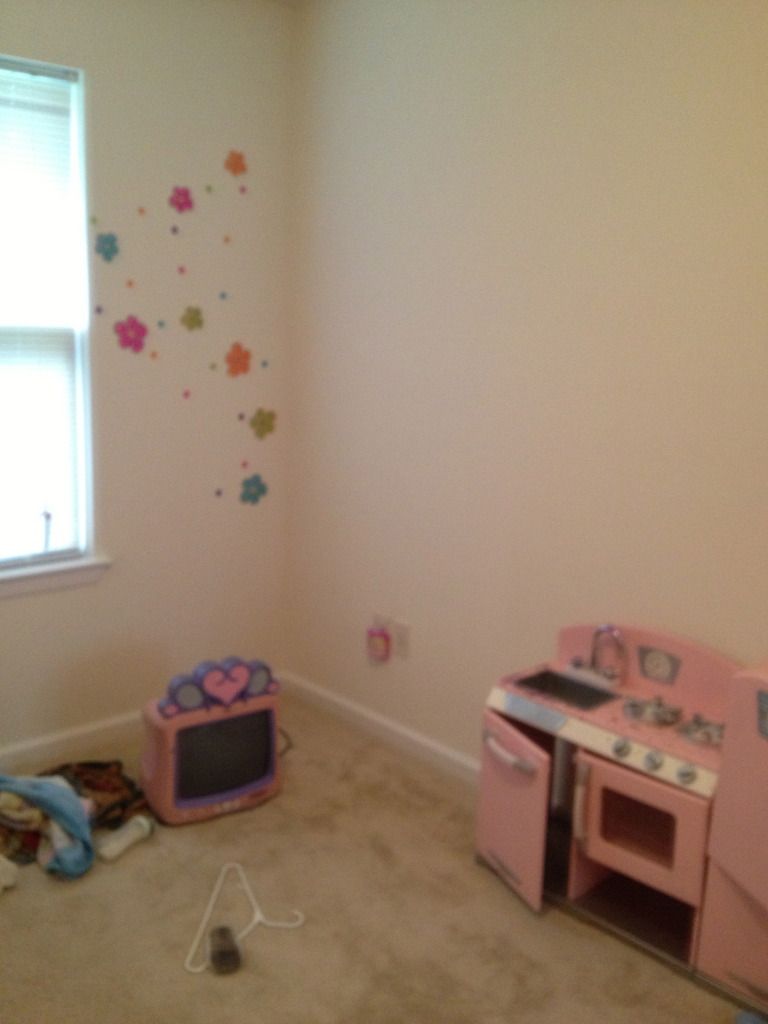 Little kitchen set-amazon.
Christmas last year.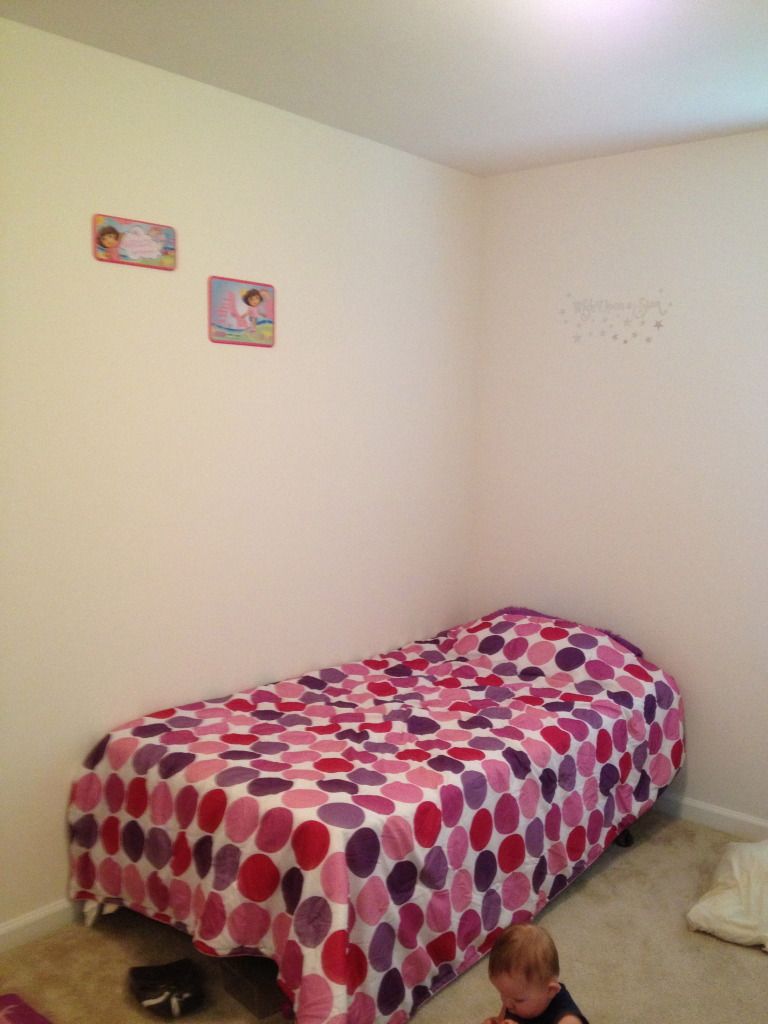 Miss Maddie is all about Lalaloopsie, Dora and all things princess, pink and purple!
Since these photos, we've added little butterflies above her bed and set up a toy box for her. It's a lot less messy but I forgot I had these and kind of forgot I was in the process of doing this home tour thing. Ha!
We need to get some curtains up there and something on that other wall.
I wanted to make her some lalaloopsy curtains but apparently nobody makes/sells lalaloopsie fabric?!
(if you know where I can find this, let me know!)