Today I'm gonna show you how freakin' easy it is to decorate a shirt with bleach. This was my pinspiration
You'll need a bleach pen, a shirt and something to go in the shirt to keep the bleach from reaching the other side and a stencil if you want.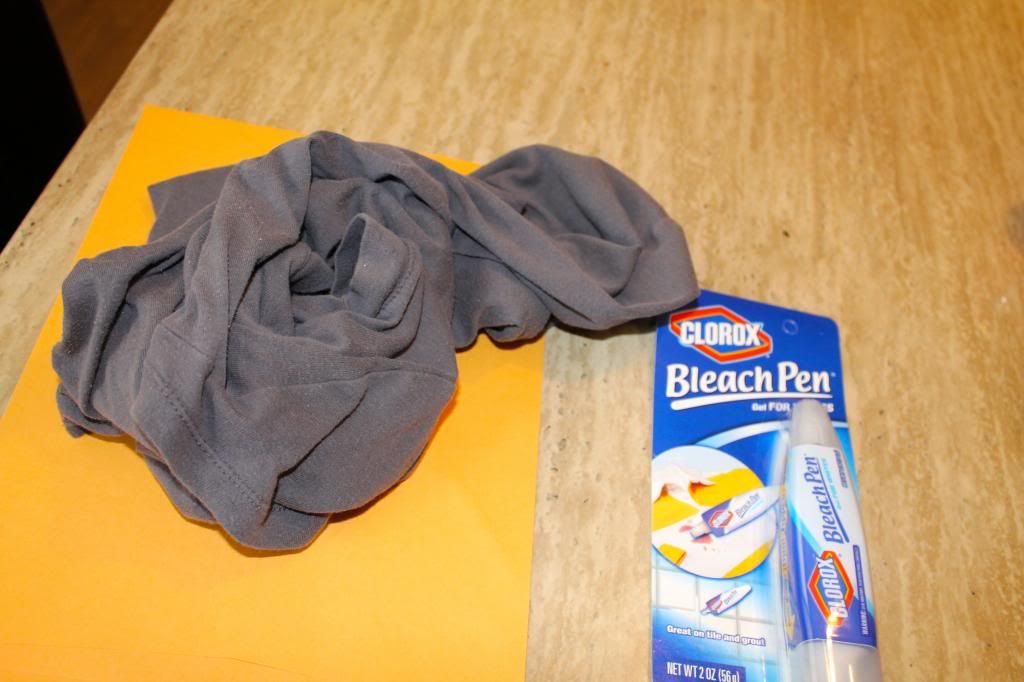 You'll also need a tiny baby that's mad at you because you stuck him in his high chair so you could keep an eye on him so that he isn't playing in dog water while you're not looking.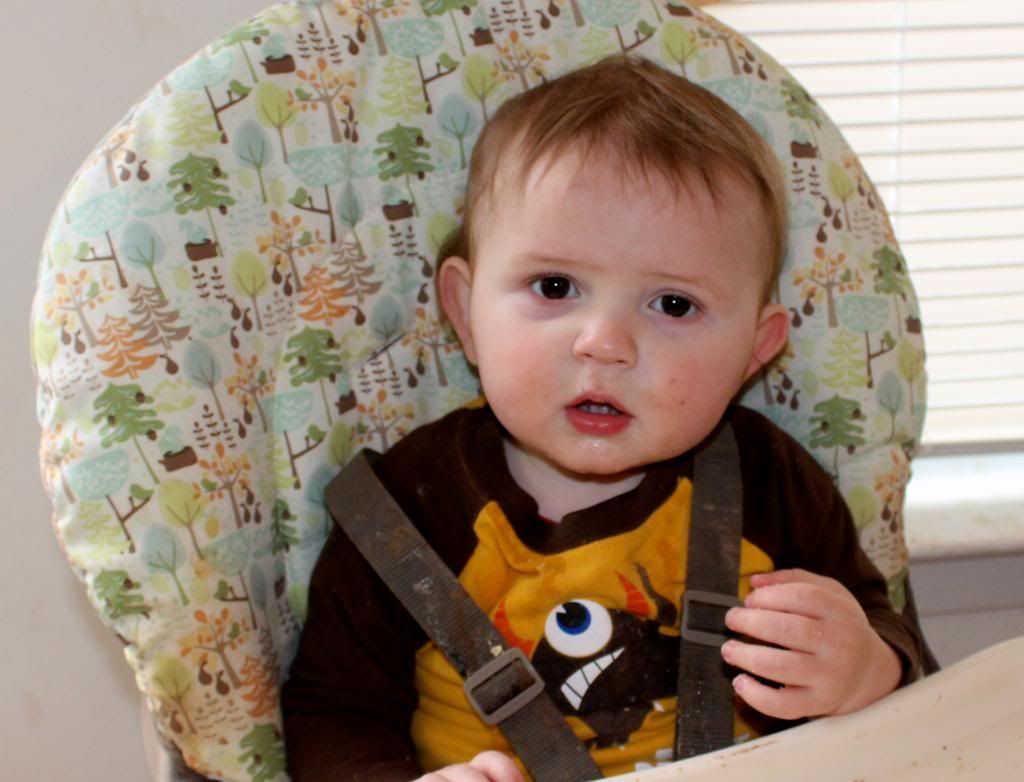 I used a manilla envelope to put between the shirts.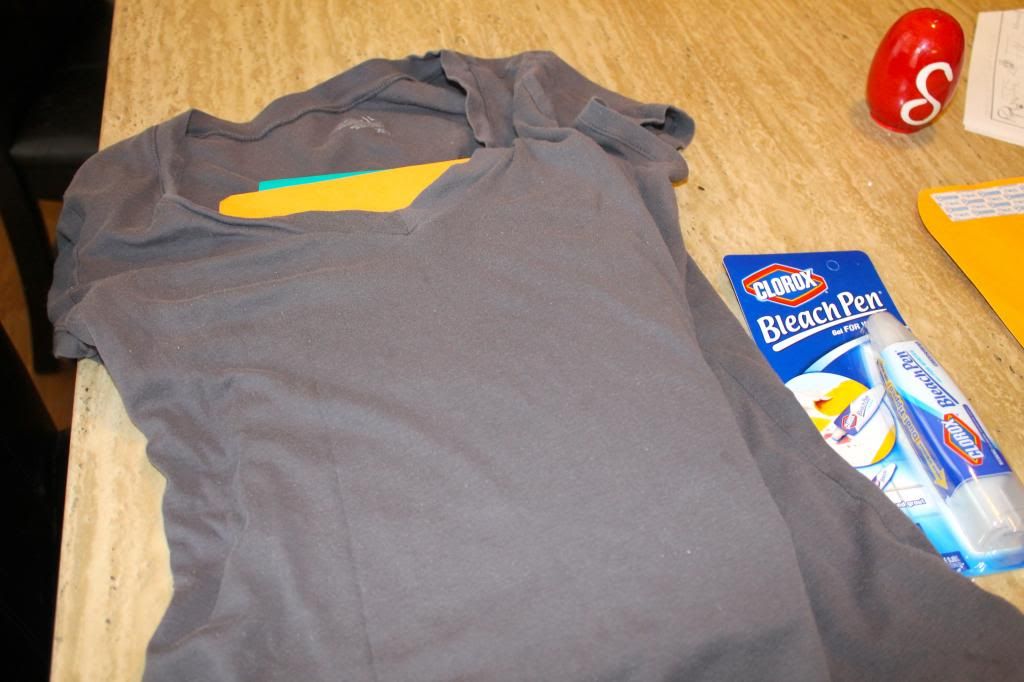 Like my stencil?!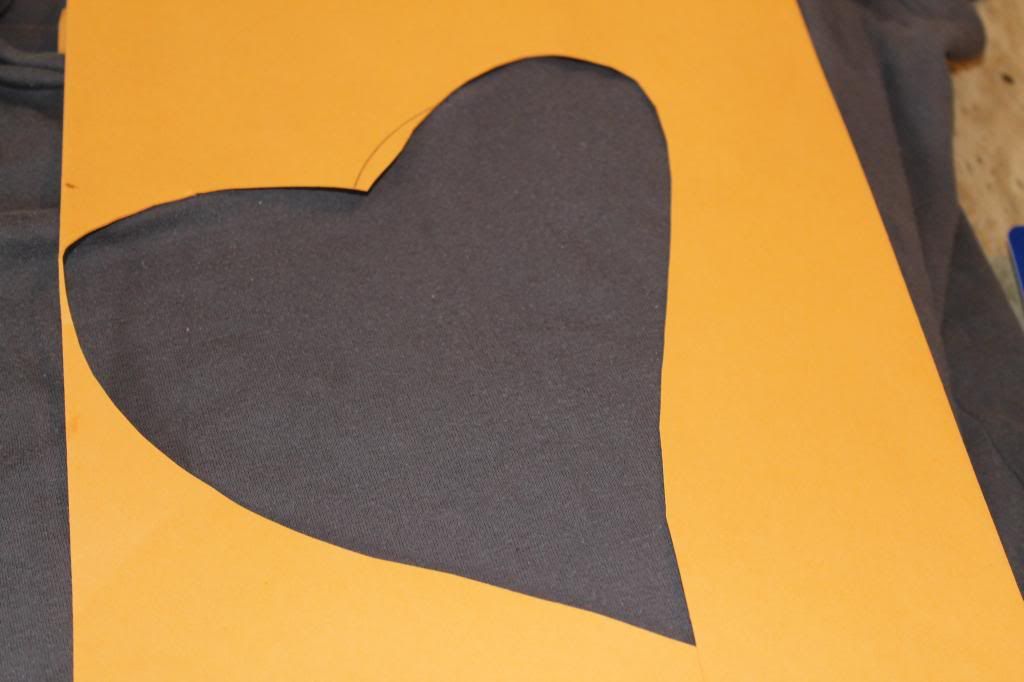 BLEACH PEN!!!!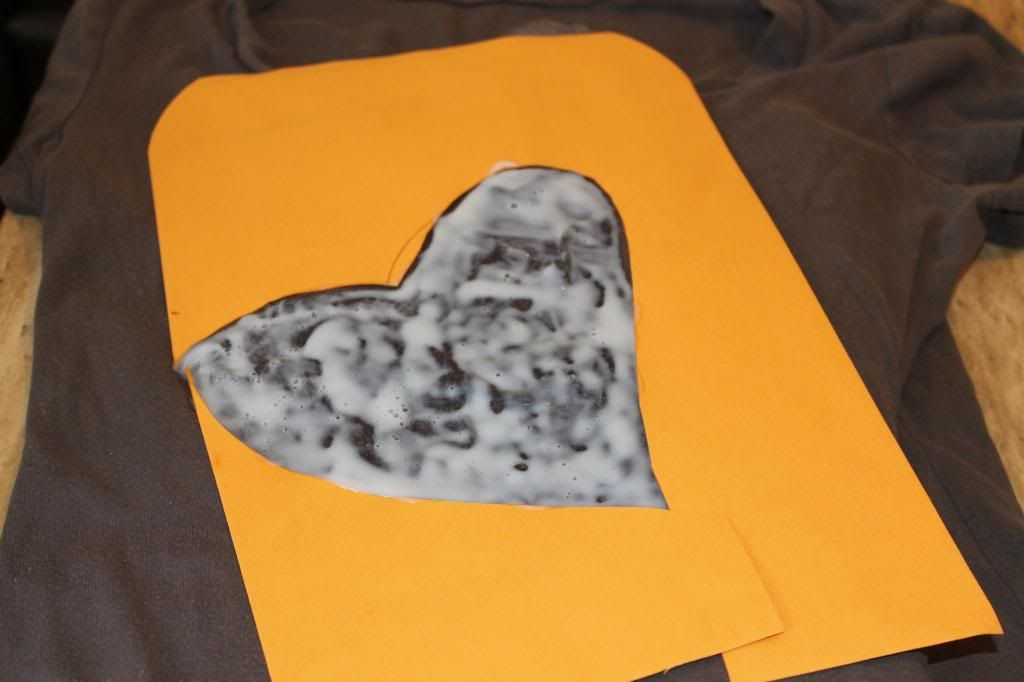 I didn't use a stencil for the "LVE" I wanted a more messy look.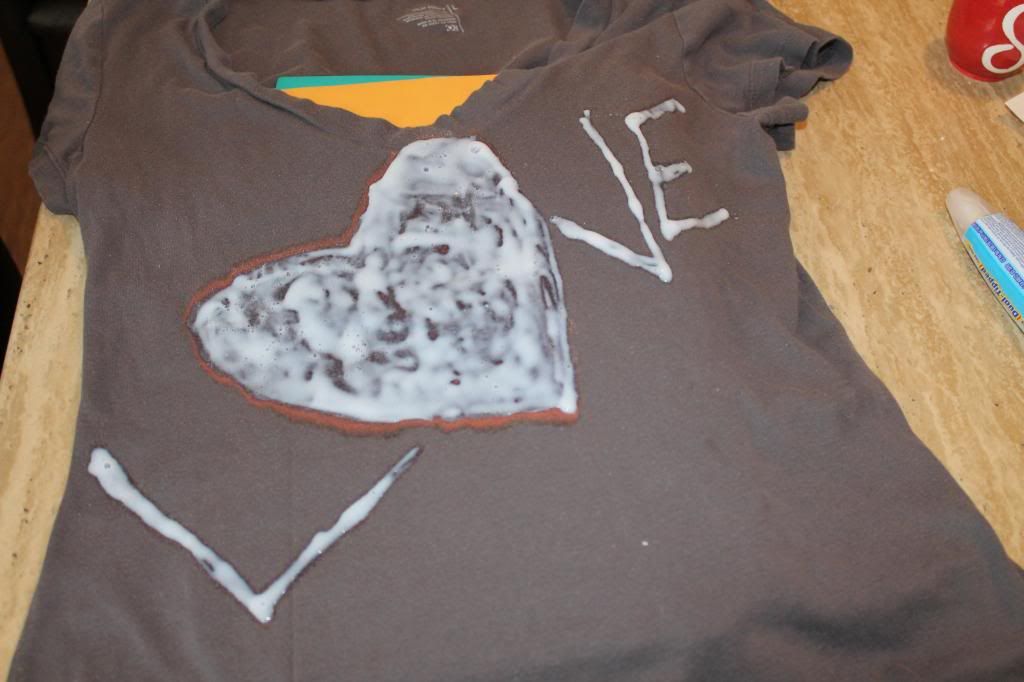 Tada. I think it's cute!
I had Fin hold it up for me. Doesn't he look thrilled?!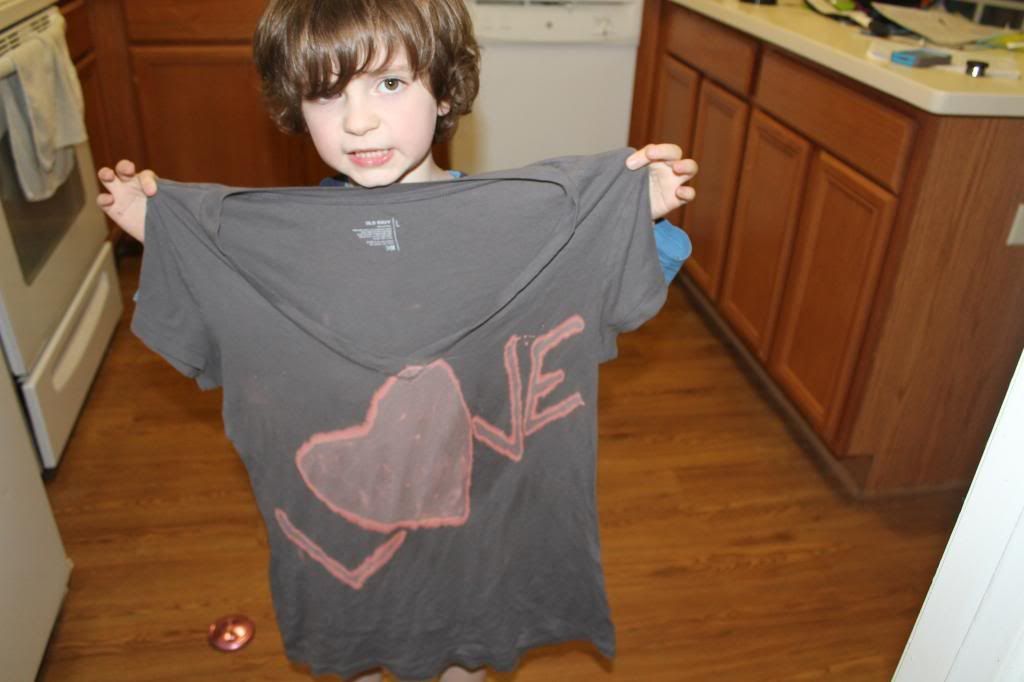 Then he did get excited because he wanted to try it on. Hahaha.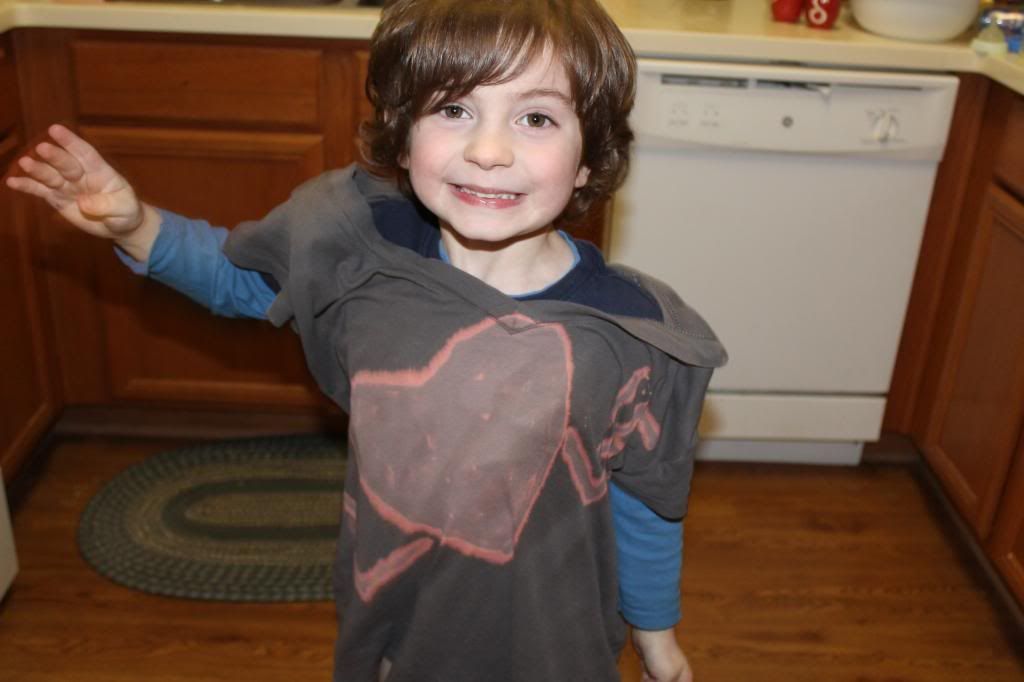 Pin me! *wink wink*